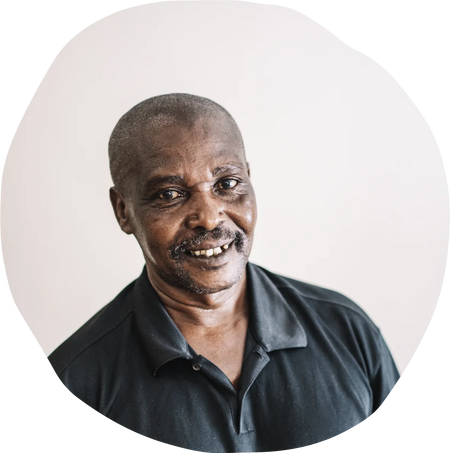 Holistic Support Programs
Making a Difference Locally and Globally, Together.
Our partnerships are a vital component of Imani Collective's success. By partnering with like-minded brands and businesses, we provide market opportunities to help each other build and strengthen our community. In addition, our partners join us in pursuing our vision to see individuals and families rise above economic and spiritual poverty to become empowered change agents in their communities and workplaces.
We are excited to start 2023 with our friends at Seeds of Exchange. Founded by Sarah Davison-Tracy, Seeds of Exchange is a community of everyday changemakers committed to making an indelible dent in global human rights everyday life. Every month this community comes together and chooses to love fiercely and give generously.
Seeds of Exchange's current fundraiser is in support of our food program. We currently have over 130 artisans and staff working at Imani and 27 kiddos attending our in-house childcare program. Since we opened in 2011, we have boldly promised to serve daily free meals for chai and lunch. This supports each person as they learn to overcome the cycle of poverty.
Watch Jenny's Interview Now:
Empowerment is more than a job….
For the next 6 weeks, you can join Seeds of Exchange in its mission to raise 5,000 dollars. They have already raised 21% of their goal. So check out this fundraiser today!
START GIVING BACK
Are you an individual or group looking to create a global impact? We partner with people like you every year to help move our mission forward. You can host a dinner party, celebrate your birthday, bake goodies, hold a garage sale, and much more, benefiting any of our holistic support programs. YOU CHOOSE!
Are you a business looking to create an impact? Imani Collective is growing, and our door is always open to new partnerships. Whether you want to give back through donating or purchasing products for your shop, you can be a change agent.